Over the last few weeks, I took a short break from updating the website, but I am ready to get back to more regular postings.
One of the things I enjoy doing once session has adjourned is visiting schools to talk to classes about state government. A particularly impressive class of 4th graders at St. Monica's School in Mishawaka has even gone so far as to create their own detailed constitution.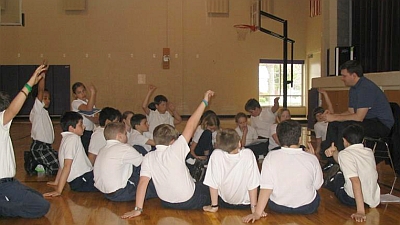 They were a great group with many questions, and their constitution is quite a detailed document. You can read the St. Monica's 4th Grade Constitution here.
Another fun event recently was the annual Achievement Forum Roast in South Bend. I had the (mis)fortune of being subjected to a roasting by my own father, St. Joseph County Prosecutor Michael Dvorak. Luckily, I wasn't the only one on the menu – even former Governor Joe Kernan got his share that night.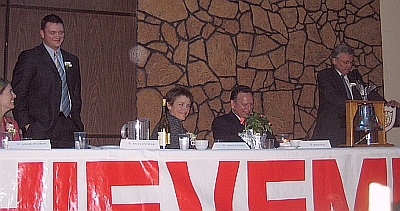 Angie and I are also in the process of buying a new house, and we are both excited to move in toward the end on the month.
Official business does continue during the summer months, however, and the Environmental Crimes Task Force has already held its first meeting of the interim. I will be posting an update on the progress made at that meeting sometime this week.
In the meantime, please continue to let me know if I can be of any assistance.
Add comment June 6th, 2006