April 14th, 2006
Earlier this week, Senator John Broden (D – South Bend) and I spoke at a meeting of the Young Professionals Network – a networking and professional development group for younger people that is affiliated with the St. Joseph County Chamber of Commerce.
We gave a recap of the legislative session and answered questions about different issues of interest to the members, as well as questions about our workload and how we approach the legislative process.
Groups like this are a great way to ensure that younger professionals develop roots in our community and help counteract the "brain drain" phenomenon of Indiana college graduates leaving the state for employment elsewhere.
Incidentally, the meeting was held at the College Football Hall of Fame, and if you have never paid a visit to the Hall, you should stop in some time. It is a great interactive museum with nice banquet and meeting facilities as well.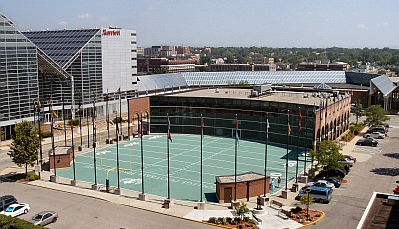 Entry Filed under: Community