March 14th, 2006
Last night, both the House Democratic Caucus and the House Republican Caucus hosted dinners honoring their retiring members.
The Democrats gathered at Iaria's, a small Italian restaurant on the near east side of Indianapolis, to pay tribute to Representatives Ben GiaQuinta (Fort Wayne), John Aguilera (East Chicago), and Tom Kromkowski (South Bend).
Representative GiaQuinta, a veteran of World War II who fought in the Battle of the Bulge, was accompanied by his son, Mark, and his wife, Helen.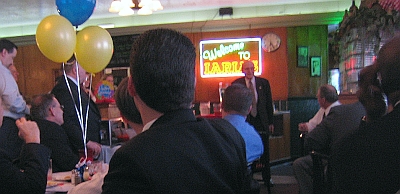 Representative Aguilera, who was joined by his wife, is the only Hispanic member of the House of Representatives. John is leaving the Legislature, but I imagine he will stay involved in public service back in Lake County.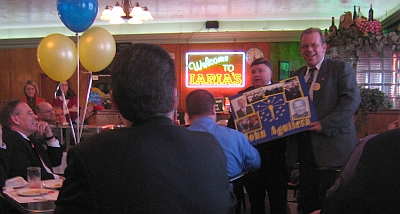 Finally, Representative Kromkowski is retiring after 25 years of service in the House of Representatives. The long-time UAW member is possibly the longest-serving member of the House Labor Committee.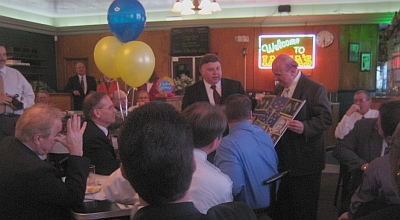 It was good getting everyone together to wish our friends the best in their retirement. I know we will all definitely miss their experience and the unique perspectives they have brought to the General Assembly.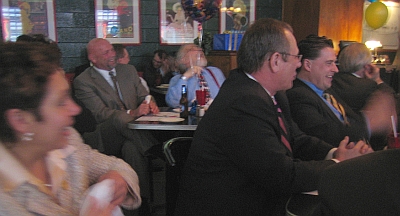 Entry Filed under: Statehouse