March 2nd, 2006
The Senate has just voted to pass HB 1008, the "Major Moves" legislation that includes the 75-year lease of the Indiana Toll Road.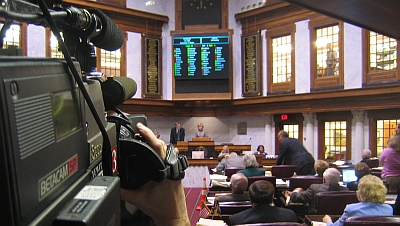 The 29-20 vote was not along strict party lines - at least one Democrat supported the bill, and several Republicans opposed it. The House was on a lunch break at the time, so I was able to watch some of the closing debate and the final vote.
During the day, House members can keep tabs on Senate action by watching the online video feed from their desk. Here is a picture from my seat today as I was able to listen to debate in the House, read bills online, and keep the Senate debate on my computer screen.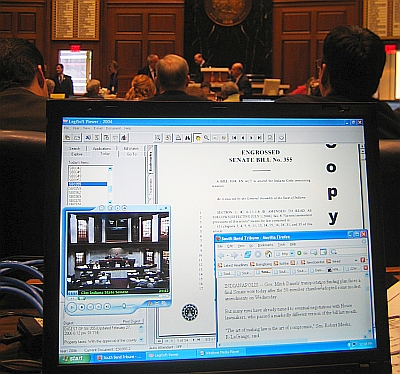 Entry Filed under: Transportation