February 7th, 2006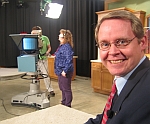 I had the opportunity to appear with my fellow blogger State Representative Steve Heim (R-Culver) on the television show "Politically Speaking" this past Sunday.
The WNIT show is hosted by veteran South Bend Tribune columnist Jack Colwell, who spent all of Sunday's episode discussing the "Major Moves" transportation plan with us.
Representative Heim and I disagree on the merits of the proposal, but I was glad to have a spirited discussion, and I think we both enjoyed the experience.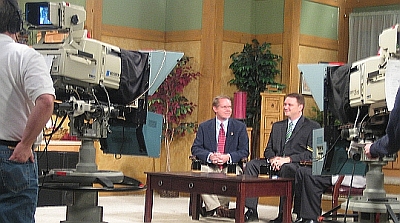 Meanwhile, the South Bend Tribune continues to weigh in on the controversial proposal:
It is hard to understand state Rep. Jackie Walorski's explanation for why St. Joseph County was left out of the economic development area created by her amendment to House Bill 1008.

The Lakeville Republican blamed county officials for failing to engage her in discussions about joining an economic development area. County officials countered that there was no development area to discuss until Walorski introduced her amendment…

We continue to believe that authorization to lease the Toll Road should not be passed in this General Assembly session. More time is needed to properly understand this proposal. Walorski, who represents a portion of St. Joseph County in addition to a portion of Elkhart County, first had vowed that she would not vote for HB 1008. She was right to oppose the measure. But then she announced that she had changed her mind. We are sure that a great deal of pressure was applied in order to persuade her to vote for giving the governor authority to lease the Toll Road.

While the exclusion of St. Joseph County from an effort to make the switch more palatable was bad, one thing would be worse: leaving St. Joseph County out of the final version of the Toll Road bill.
Entry Filed under: Community, Transportation