December 8th, 2005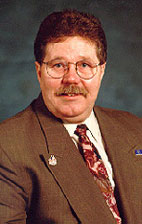 In what has been a very difficult week for the Indiana Legislature, the House of Representatives has lost another member.
Representative Tiny Adams was another friend of mine. He was an excellent public servant, and a class act who always put his constituents first. He cared deeply for his community, and was a stalwart advocate for working men and women.
I will miss him sitting with me in the back row during caucus meetings, I will miss his passion for the people of Indiana, and I will miss his laugh.
Entry Filed under: General, Statehouse