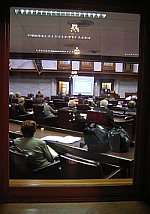 Monday's meeting of the Regulatory Flexibility Committee was something of a disappointment. The topic on the agenda was "Telecommunications Reform," but we only heard testimony from representatives of industry-funded think tanks.
The final presentation of the day was the most interesting. I do not have their names because they were not on the agenda, but representatives from Fairnet Wireless discussed their implementation of a wireless broadband network in the rural areas between Valparaiso and Lafayette.
Carrol County Rural Electric Cooperative partnered with Fairnet several years ago to provide broadband internet service where the big phone companies will not invest.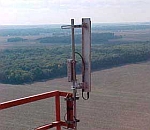 For a relatively small capital investment, they established affordable wireless coverage over 7500 square miles to 1200 customers at speeds of 1.5MB download/512kB upload.
Frankly, at my home here in the city of South Bend, I do not have access to those broadband speeds on a landline – let alone on a wireless network. That someone living in rural Delphi has better options than someone in South Bend speaks to the sad state of telecom in Indiana and the country at large.
Telecommunications reform is a complicated issue. While it may not receive as much attention as Daylight Saving Time or BMV branch closures, it is far more important to Indiana and the nation in the long run.
Access to information is the critical infrastructure need of this century. We can not continue to fall behind other states and the rest of the world.
It is important to have all sides of the issue at the table when the Legislature considers formulating new policy.
2 comments October 5th, 2005