I have to give a hat-tip to the Heartland Institute. The reliably right-wing policy organization recently gave recognition to Democrats who have been working to end eminent domain abuse.
Democrats Stepping Up to Protect Private Property

Democratic lawmakers across the country are demonstrating an often-overlooked commitment to protecting private property rights in the wake of the U.S. Supreme Court's decision in Kelo v. City of New London.

…In the Indiana legislature, Democrats have taken the lead in formulating legislation to protect private property rights from government takings.

State residents "want to make sure you don't come knocking on their door because someone thinks it's a good place to throw up a strip mall," said Rep. Ryan Dvorak (D-South Bend) during August 10 hearings on the topic, as reported the following day by the Indianapolis Star.
You can read the original Indianapolis Star article here.
To be perfectly fair, my good friend Representative David Wolkins (R-Winona Lake) has actually taken the biggest lead on eminent domain reform in Indiana. It was his legislation that established the Interim Study Committee on Eminent Domain. Since then, legislators from both sides of the aisle have been working together on this important issue.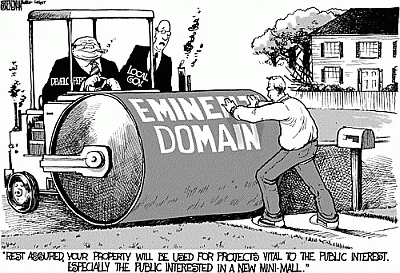 Add comment September 30th, 2005